En línea, 17 de mayo de 2021. Este congreso invita a los académicos a reflexionar sobre el papel de la ciudad en la pandemia actual y cómo nuestras relaciones con las ciudades pueden cambiar en una situación Post-COVID. Esto puede incluir, entre otros, temas como la resiliencia urbana, la arquitectura y la salud pública, y el desarrollo sostenible en tiempos de crisis. Pero la conferencia también estará abierta a investigaciones no relacionadas con la COVID-19. Envío de resúmenes hasta el 15 de marzo de 2021.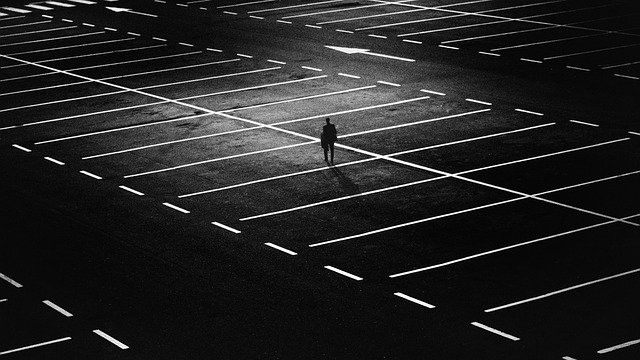 Call for Collaborators and Abstracts
The Philosophy of the City Research Group (PotC) is organizing a virtual global event/
Philosophy of the City Now: Around the World in 24 Hours
The conference will take place fully online on May 17, 2021, UTC 00:00–23:59. While only the most dedicated might be willing to join us for 24 hours, we hope that everybody will have a chance to participate in the event for a while in accordance with your local time zone. In addition, we would like to facilitate collaboration in our global community by organizing the event in a jointly manner. Since this event is organized by time zones, it means that Johannesburg and Amsterdam will share the same conference time. Also, we aim to create overlap in the time zones in this program so that it will cross continents, so for instance London and New York will share a session.
Theme and scope/
We especially invite scholars to reflect on the role of the city in the current pandemic and how our relationships to cities may change in a Post-COVID situation. This may include but is certainly not limited to topics such as urban resilience, architecture and public health, and sustainable development in time of crisis.
But the conference will also be open to non-Covid related research. We particularly encourage submissions from graduate students and early-career researchers.
Presentations should be approx. 20 minutes long. Q&A will be enabled via chat function or according to the moderator's instructions. By default, all presentations should be in English, but we are open for variations.
Submit your anonymized abstract of max. 300 words (docx, otd, or pdf format) by March 15, 2021 via EasyChair/ https://easychair.org/conferences/directory?a=25826969
Please include 5 keywords and add your preferred time zone of presentation at the beginning of the abstract. We will ask you about your career stage in the registration form. If you self-identify as junior researcher, we might be able to provide you with more extensive feedback on your submission.
Timeline/
Deadline for abstracts: March 15, 2021
Decisions: April 1, 2021
Confirmation of participation: April 15, 2021
Release of the schedule: 30 April, 2021
Collaborators and hosts/
We are also looking for local hosts, who take care of the event in their local time-zone by
Reaching out to scholars in their region,
Acting as moderators while the event is in their time-zone,
Supporting us in the review process, and
Help us in setting up a suitable infrastructure.
Local hosts should be willing to chair and facilitate the meeting for 4-8 hours in their own time zone and run a Zoom meeting (as a backup for the global stream). If you are interested in serving as a local host or have questions about how to approach being a local host, you can also send us questions. We will support you in this endeavor. Contact for local hosts: m.h.nagenborg@utwente.nl
Organization Committee/
Michael Nagenborg, University of Twente | Sanna Lehtinen, Aalto University | Alexandria K. Poole, University of Twente
Local hosts/
Shane Epting, Missouri University of Science and Technology | Ronald R. Sundstrom, University of San Francisco | Remmon Barbaza, Ateneo de Manila University
Contact Info: https://www.utwente.nl/en/potc2021 
Any inquiries: sanna.lehtinen@aalto.fi | Contact for local hosts: m.h.nagenborg@utwente.nl
Contact Email: sanna.lehtinen@aalto.fi