Lisboa, 26, 27 y 28 de octubre de 2017. 'Estética, Crítica, Curatoría' es el título del séptimo Congreso Mediterráneo de Estética, celebrado en Florencia y Cartagena en las dos últimas ediciones. Fecha envío de resúmenes: 12 de junio de 2017.
 
BEYOND THE MEDITERRANEAN
Além do Mediterrâneo
ENG: The Mediterranean Congresses of Aesthetics aim to work as a place where professionals in the fields of aesthetics, philosophy, art and culture from Mediterranean countries and beyond meet and exchange ideas and projects. Thus, the upcoming Lisbon edition continues the efforts previously made by former encounters: the first, held in Athens (2000) organized by Dyonisis A. Zivas,  and the later events in Cartage (Tunisia, 2003) by Rachida Triki, Portoroz (Slovenia, 2006) by Ales Erjavec, Irbid (Jordan, 2008) by Khaled Alhamzah, Cartagena (Spain, 2011) by the research group aresmur of the University of Murcia, and finally Florence (2014) by Jacinto Lageira and other members of the University of Paris 1 Panthéon–Sorbonne and the CNRS Institut ACTE–UMR 8218.
​
PORT: Os congressos Mediterrânicos partiram da iniciativa de considerar esse espaço geográfico como ponto de encontro de profissionais da estética,  filosofia,  arte e cultura do Mediterrâneo e de outros lugares. A presente edição dá continuidade ao impulso dos congressos anteriores que se celebraram em Atenas (2000), organizado por Dyonisis A. Zivas,  em Cartago (Túnez, 2003) por Rachida Triki, em Portoroz (Eslovenia, 2006) a cargo de Ales Erjavec , em Irbid (Jordania, 2008) com Khaled Alhamzah, em Cartagena (España, 2011) organizado pelo grupo aresmur da Universidad de Murcia y Florencia, (2014) a cargo de Jacinto Lageira e outros membros da Universidade de Paris 1 Panthéon-Sorbonne e ol CNRS Institut ACTE–UMR 8218.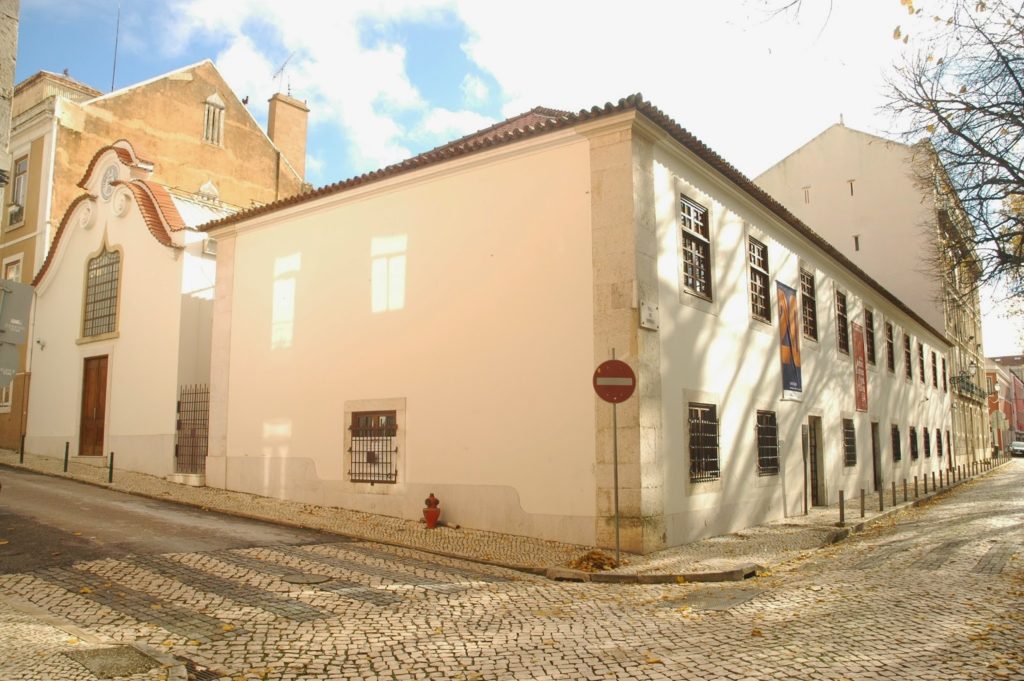 La Fundação Arpad Szenes – Vieira da Silva es la sede del congreso.

CALL FOR PAPERS/
There is nothing new about associating art criticism to a state of crisis. Ever since its beginnings criticism has been either born out of crisis or a generator of crisis: a crisis of paradigms, of principles, of judgment. What is new today however is the triple configuration of our contemporary crisis:
(1) A crisis of inoperativeness and muteness: there is today an unprecedented production of program notes, exhibition guides, art books, exhibition flyers, academic database texts, a massive production that no one seems to read and with an almost irrelevant role in the discussion and configuration of the different artistic territories.
(2) Artists wish, seek, and encourage the writings about their practice, but at the same time distrust the word of criticism and perceive it as suspicion and sometimes as treason.
(3) A judgment crisis: the assessment of artworks has been superseded by new forms of confirming their artistic value that fully dispense the contribution of critical thinking. The reflection generated by the artworks has been substituted by logics of circulation (in exhibitions, biennials and triennials) and communication. Likewise, the powerful personal mythology built around certain artists produces works that are "instantaneous classics" immune to all debate, experience and criticism.
The triple crisis mandates that we think about what art criticism can still do.
In this context one should consider not only an ontological or semantic criticism but also a critical practice that extends to artistic production and exhibition. It is required that we look for the meaning of criticism in public space, in the connection to other epistemological realms such as philosophy, aesthetics, art history and curatorship, among other discourses.
It is not enough to specify the singularity of the discourse produced by the criticism but to know what interactions can be established between the worlds of art and the worlds of criticism.
To foster an empirical and reflexive approach between criticism and a whole set of new instances of legitimization of the artworks, requires that they interrogate their actual conditions of exercise in the territory of the contemporary art, more and more dominated by chains of economic use.
The fact that crisis has become a natural aspect of daily life has expanded to art's territory and thus revealed that economic value is still the reference that frames and qualifies the artwork.
It is not so much a question of insisting upon the crisis affecting art criticism but rather the task of thinking about the operative possibility of this activity vis-à-vis the international morphology of contemporary art.
Papers in the following areas are particularly welcome: 

Philosophy of criticism

Axiology of Arts – art, criticism and production of value

Implementation of the arts

Speculative realism and contemporary art

Realistic and materialistic approaches to contemporary art

Criticism versus curatorship

Geographies of criticism

What reasons for criticism and aesthetics in the age of curatorship?

The call is open for submissions of 20-minute presentations in theareas of Philosophy, aesthetics, art history, curatorial studies, art and literature theory, art criticism, architecture theory and criticism, visual arts studies, cinema studies, musicology and other fields of contemporary artistic practice.
Proposals should have a maximum of 500 words (speaces included) and may be submitted until June 12 to the email  critica.conf2017@gmail.com in one of the four work idioms (Portuguese, Spanish, English and French).. The proposal should also include the title of the paper and a bio with the maximum of 5 lines.

All proposals are to be reviewed by two members of the Scientific Committee and results will be released on August 4.
Accepted proposals have to be confirmed through paid enrollment until August 15.
A book with a selection of the Conference papers will be later edited.
CHAMADA PARA COMUNICAÇÕES
/
Não há novidade alguma na associação da crítica de arte a um estado de crise. Desde a sua origem que a crítica nasce de uma crise ou provoca uma crise: de paradigmas, de princípios, de julgamento. O que se apresenta como novidade é a fisionomia que nos nossos dias essa crise apresenta a qual, de um certo ponto de vista, é tripla:
[ I ]Uma crise de inoperância e mudez: nunca houve tanta produção de folhas de sala, guias de exposição, livros de arte, texto a acompanhar exposições, textos em bases de dados académicas, produção esta que ninguém parece ler e  cuja eficácia no debate e configuração dos diferentes territórios artísticos é quase inexistente.
[ II ] Uma crise de confiança: os artistas desejam, procuram e incentivam que sobre a sua prática se escreva mas, simultaneamente, desconfiam da palavra da crítica tomando-a como suspeita e, por vezes, como traição.
[ III] Uma crise judicativa : o espectro da avaliação das obras de arte deu lugar a novas instâncias de confirmação do valor das mesmas mas nas quais o pensamento crítico tem pouco (ou nenhum) lugar. O pensamento gerado sobre e acerca das obras foi substituído por lógicas de circulação (em exposições, bienais, trienais) e  comunicação. De igual forma, a construção, em torno dos artistas, de uma fortíssima mitologia pessoal, produz obras que são "clássicos instantâneos"[ Allisson Gingeras]  imunes a qualquer debate, experiência e crítica.
Uma crise tripla que nos obriga a  pensar sobre o que pode ainda a crítica de arte.
No quadro desta reflexão, trata-se de considerar não apenas uma crítica de perfil ontológico ou semântico, mas, ainda, a prática de uma crítica alargada aos contextos de produção e exposição.
Procurar o sentido da crítica no espaço público, a relação que estabelece com outros campos epistemológicos como a filosofia, a estética, a história da arte, a curadoria, entre outros discursos.
Não basta especificar a singularidade do discurso produzido pela crítica da arte mas saber quais as interacções que se podem estabelecer entre os mundos da arte e os mundos da crítica.
Potenciar uma aproximação empírica e reflexiva entre a critica e todo um conjunto de  novas instâncias de legitimação das obras, requer que interroguemos as suas reais condições de exercício no território da arte contemporânea, cada vez mais dominado por cadeias de cooperação económicas.
A naturalização da crise na vida quotidiana, a sua dimensão retórica e colonizadora, expande-se ao território da arte, revelando que continua a ser o universo da valorização económica o universo de referência que enquadra a obra e a qualifica como tal.
Não se pretende reforçar o discurso em torno da crise da crítica da arte mas, antes, pensar a possibilidade  operativa desta prática  face à morfologia internacional do campo da arte.
São especialmente bem-vindas comunicações no âmbito dos seguintes domínios:
Filosofia da crítica

Axiologia das artes – arte, crítica e produção de valor

Implementação das artes

Realismo especulativo e arte contemporânea

Aproximações realistas e materialistas à arte contemporânea

Critica versus curadoria

Geografias da crítica

Que razões para a crítica e a estética na idade  da curadoria ?
Assim, aceitam-se propostas para apresentação de comunicações, de não mais de vinte minutos, nas áreas da filosofia, estética, história da arte, curadoria, teoria da arte e da literatura,  crítica da arte, estudos de artes visuais, teoria e crítica da arquitectura, estudos de cinema, musicologia, entre outros domínios da prática artística contemporânea.
​
As propostas deverão ter, no máximo, 500 palavras (espaços incluídos) e ser enviadas até 12 de Junho, para o email para o email critica.conf2017@gmail.com , numa das quatro línguas de trabalho deste congresso (português, inglês, francês e espanhol). A proposta deve igualmente incluir o título da comunicação e uma bio com o máximo de 5 linhas.
Todas as propostas serão avaliadas por dois membros da comissão científica e os resultados comunicados até ao dia 4 de Agosto.
As propostas aceites terão de ser confirmadas através da inscrição e respectivo pagamento até ao dia 15 de Agosto. Após esta data a organização não se responsabiliza pela integração das propostas no programa final do congresso.
Será posteriormente editada uma publicação com uma seleção das comunicações do Congresso.
KEYNOTE SPEAKERS/
Alberto Ruiz de Samaniego
Faculdade de Belas-Artes – Universidade de Vigo
​
Jörg H. Gleiter
Institute for Architecture | Technische Universität Berlin
​
​Maria Filomena Molder
Faculdade de Ciências Sociais e Humanas – Univ. NOVA
​
Nayia Yiakoumaki  
Curadora na Whitechapel Gallery
Sabeth Buchmann
Academia de Belas Artes de Viena
SCIENTIFIC COMMITEE/
Alberto Ruiz de Samaniego
Faculdade de Belas-Artes | Universidade de Vigo
Bruno Duarte
IFIL | FCSH – Universidade Nova
Carlos Vidal
Faculdade de Belas Artes | Universidade de Lisboa
Daniela Angelucci
​Università Roma Tre
Eduarda Neves 
CEAA | Escola Superior Artística do Porto
Helen Tatla
Department of Interior Architecture, Decorative Arts and Design | Athens University of Applied Sciences
Jacinto Lageira
Université Paris 1 Panthéon-Sorbonne
João Constâncio
​IFIL | FCSH – Universidade Nova
​
João Pedro Cachopo
​CESEM | Faculdade de Ciências Sociais e Humanas – Universidade NOVA
João Figueiredo
Faculdade de Letras | Universidade de Lisboa
José Capela
Escola de Arquitetura | Universidade do Minho
​Mala Voadora
Jörg H. Gleiter 
Institute for Architecture | Technische Universität Berlin
Luiz Camillo Osório
Departamento de Filosofia da PUC-Rio; CNPQ e PIPA
​Margarida Medeiros
FCSH – Universidade Nova
​Maria Filomena Molder
Faculdade de Ciências Sociais e Humanas – Univ. NOVA
Maria Helena Maia 
CEAA | Escola Superior Artística do Porto
Matilde Carrasco Barranco
Universidad de Murcia
Nayia Yiakoumai 
Curadora  –  Whitechapel Gallery
Nuno Crespo
IHA | FCSH – Universidade Nova
​
Ricardo Carvalho
Faculdade de Arquitectura | Universidade Técnica de Lisboa
Sabeth Buchmann
Academia de Belas Artes de Viena
Silvia Rosado
Universidade Europeia / IADE
​
Silvina Rodrigues Lopes
FCSH – Universidade Nova
Vangelis Athanassopoulos
University Paris 1 Panthéon-Sorbonne
​Vítor Moura
CEHUM | Universidade do Minho