Marzo, abril y mayo de 2021. El Seminario se celebrará en seis sesiones virtuales, dedicadas al estudio de las series televisivas y su impacto cognitivo. Envío de propuestas hasta el 31 de diciembre de 2020.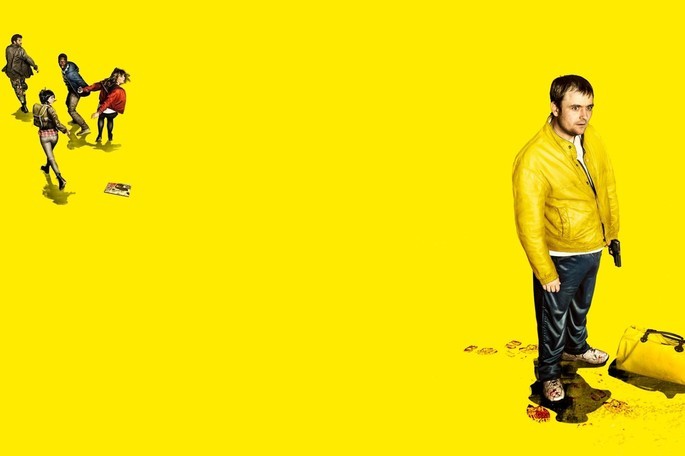 Utopia (Creador Dennis Kelly, 2013-2014).
Television serial fiction is one of the most popular cultural products around the world today, and there is much indirect evidence that its stories influence the understanding of those who watch and enjoy it. While narrative in general has the capacity to influence our beliefs, values, and attitudes by presenting us with ideas in a very incisive way in emotional terms, the influence of television series in this respect is probably decisive, considering the large numbers of viewers they have globally. Direct evidence of that influence, however, has yet to be uncovered, as research on the effects of serial narratives on viewer comprehension is still in its incipient stages.
This seminar offers an opportunity to discover unpublished work by leading experts in the study of serials from various perspectives. At the same time, it aims to stimulate the development of new research in this field, providing a space for the presentation of proposals from the following disciplinary areas:
Psychology and cognitive sciences: Studies of any elements related to the specific narrative comprehension processes of seriality; studies of processes of narrative persuasion provoked by series.
Television studies: Studies of the relationship between production strategies and cognitive value; empirical studies of the reception and assessment of series in terms of cognitive impact and appreciation.
Aesthetics: analysis of the interaction of aesthetic properties with cognitive and moral values. The research presented and discussed does not necessarily have to be completed, as the seminar is intended to promote works in progress, to discuss them and to encourage their completion.
The research project promoting this initiative will also provide support for publication. The selected proposals will have the opportunity to be published in an edited digital collection available via open access through SAGE publishing house during 2022.
The seminar will take place in six sessions during the months of March, April, and May 2021. Confirmed invited speakers: María J. Alcaraz, Kathrin Fahlenbrach, Joseph Magliano and Jeffrey Foy, Ted Nannicelli, Carl Plantinga and Murray Smith.
SUBMISSION GUIDELINES/
Type of Presentation
Authors submit a 20-minute presentation for viewing in preparation for a 30-minute live discussion session.
Proposals must be prepared for blind-review and include two documents:
1. A cover page with
Title
List of authors
Brief biographical statement for presenting author (25 – 100 words)
Contact details for corresponding author
2. A main document containing no self-identifying information with
Title
A long Abstract (300-500 words) Bibliography of key sources (up to 5)
Proposals must be submitted by email to researchseriesevents@gmail.com. Deadline for proposals: December 31, 2020
This is an initiative by a research project funded by the Spanish Government: Interactions between cognitive value and aesthetic properties in contemporary serials (RTI2018-096596-B-I00). The coordinators of the project are Héctor J. Pérez and Jesús Jiménez Varea.